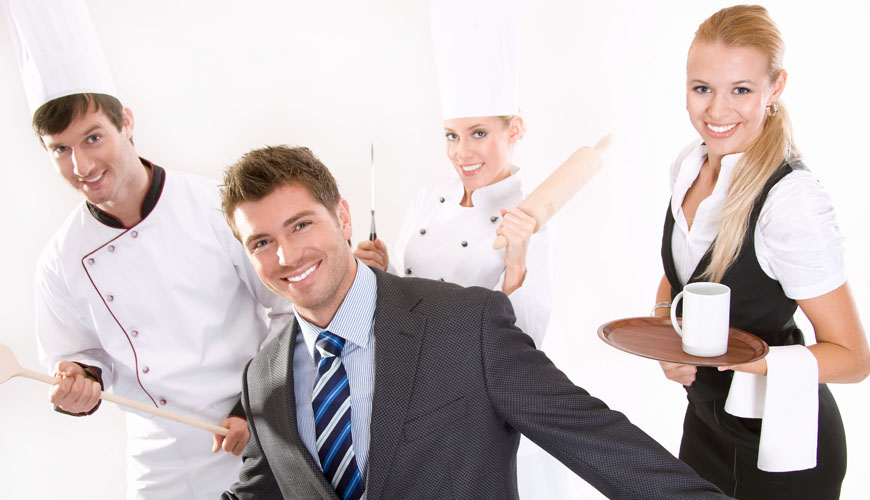 The professional training courses organized by ANPA concern all the hotels and restaurant industry: Reception Department (Receptionist, Concierge), Room Division (Chambermaid, Porter/Maintenance Operator), Restaurant (Chef, Pastry Chef, Pizzaiolo, Ice Cream Maker), Lounge/Bar Division (Waiter, Sommelier, Maître, Barman) and SPA & Wellness Division (Wellness Centre Operator).
The training offered by ANPA is based on an innovative methodology featuring, for each type of course, on a first practical full immersion training of 48 hours spread over a period of one month and a half, directly held in hosting companies, with possibility to access to a subsequent internship step lasting from 1 to 6 months.
The ANPA courses, in the cities of Rome, Frosinone, Florence, Bologna, Naples, Palermo, Catania, Milan, Turin and Finale Ligure, and sponsored by the leading Italian and international touristic, hotel and restaurant associations, are addressed to young people with High School or University Degree, to unemployed people, to foreigners, to working students, with or without experience, eager to acquire the right skills to quickly find a place in the tourism/hospitality industry, as well as to hotels and other facilities staff already employed, motivated to acquire the specialized training modules offered by the courses.
All professional courses organized by ANPA are divided into three levels of education (basic, advanced and specialist level), in order to offer to each student the opportunity to customize their training program according to their curriculum profile and to their professional objectives.
Each course could also be activated in the "Individual Formula", with the goal to guarantee to particularly demanding customers, or clients with special professional needs, a personal training "tailored" to their expectations, that can be structured in terms of contents, time schedule and deadlines previous agreement between the student and the Educational Board
Some courses, on the base of the territorial demand, shall be proposed and activated only in the "Individual Formula" (see link cities).
The professional courses organized by ANPA follow a constant planning on the national territory and are cyclically monthly repeated.
The cost of each course is € 1.310.00 + VAT 22% (including share insurance coverage) with the possibility to pay in installments the amount, according to one of the following modes:
• € 278,00 at the registration + n. 2 monthly installments of € 660.00 c.u.
• € 278,00 at the registration + loan in 12 monthly installments of € 116.00 c.u.
If the student intends to include in the training course also the optional training module for the "Training and information for workers" (art. 36 and 37 of Legislative Decree. 81 dated 9 April 2008 PCM Act 221 - CSR 21.12.2011 - State-Regions Agreement), there is an additional cost of € 150.00 + VAT 22%.